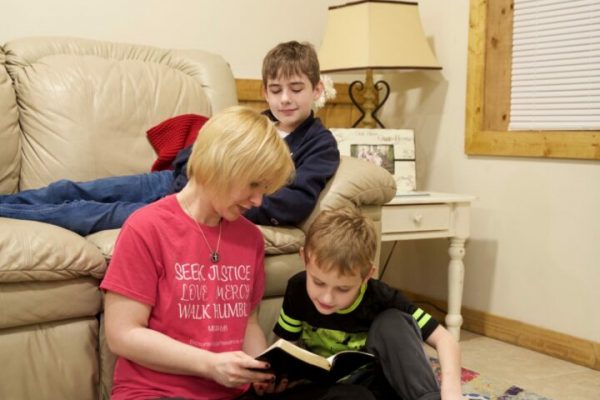 Are our beliefs orthodox? Yes.
"And without controversy, great is the mystery of Godliness: God was manifested in the flesh, Justified in the Spirit, Preached among the Gentiles, Believed on in the world, Received up in glory" (1 Tim. 3:16).
We believe…
· The Bible is the inspired, infallible, and authoritative Word of God. We believe it is the standard by which any revelation or guidance, personal or corporate, must be tested.
· There is one God who is eternally existent, manifested in three persons: the Father, the Son and the Holy Spirit.
· In the deity of the Lord Jesus Christ, His incarnation, virgin birth, sinless life and atoning death, bodily resurrection and ascension to the right hand of the Father.
· That the redemption of man through justification by the blood of Jesus is the only solution for man's sin problem.
· Salvation is both present through repentance from sin and acceptance by faith of Jesus Christ as both Lord and Savior, and progressive, as we abide and walk in the light of His presence (1 Jn. 1:7,9; 2:3-6).
· In the resurrection of both the saved to everlasting life and the lost to everlasting damnation.
· Jesus Christ is our Savior, Lord, Deliverer, Baptizer and Healer. He said as the Father sent Him, so we are sent with potentially the full manifestation of His life and ministry in even greater works. He is the same yesterday, today and forever.
· That the One Baptism of God consists of the Baptism by the Spirit into Christ and His Body (1 Cor. 12:13), signified with water baptism by immersion; in the Baptism by Christ into the Holy Spirit, according to Acts 2:4; also the baptism of suffering, the baptism of fire, etc., which constitute the doctrine of baptism (Heb. 6). The purpose of baptism is to be submerged into the purposes of God by the Spirit that the vision and life of the flesh will be cut away in the circumcision of Christ.
· In the sanctifying power of the Holy Spirit to make us one flesh, one body, one bread with God himself; The indwelling presence and supernatural power of the Holy Spirit unites a Christian with the very life of God and enables him to live a holy life (Heb. 2:11).