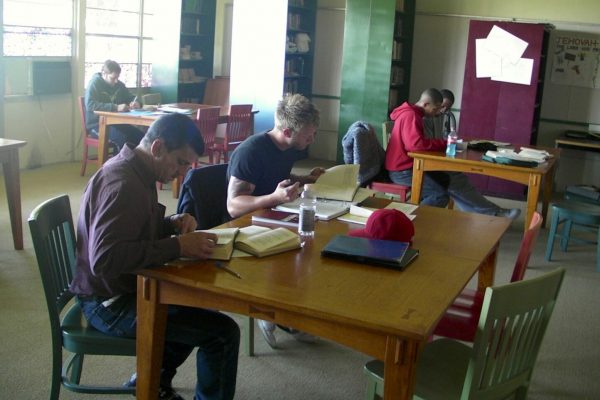 Thank you for your interest in our program. We hope that the provided information will help to familiarize you with the ministry of the RestorationCity (RC).
The discipleship training center in Hungerford, Texas, is different from other training centers in that it is the only one that will accommodate married couples and single parents along with single men and women. God's intended purpose for RC is to raise up Godly men and women, boys and girls. This is accomplished through an intensive curriculum of spiritual, academic and vocational training over a period of 12-15 months.
Even though RC is widely recognized as one of the most successful programs in the area of drug and alcohol rehabilitation, it's scope of ministry is not limited to those areas, but includes guidance counseling, parental and family conflicts counseling, drug education and prevention, prison, jail and street outreach, community services and ministry to the churches.
We are not a State licensed program, nor do we receive and federal or state aid, but are locally supported and dependent entirely upon student sponsorship, free will gifts, contributions and our own work program.
Admission to the program is based on the willingness of the applicant to make a 100% commitment of their life to the Lordship of Jesus Christ. Without that total commitment, there can be no lasting or genuine change in our lives, and it provides the foundation for all training and instruction received in this program. Applications are carefully screened to determine eligibility. The interviews are arranged by appointment and are generally held at the RestorationCity campus in Hungerford, approximately 40 miles southwest of Houston.
If you have any other questions, please feel free to write or call. If an application packet is needed, click on the corresponding link above. Room and Board is $500/month. For children under 12, the cost is $135 per month. For children ages 12-17, the cost is $185 per month. The first month's fees are due upon admission to the program.